This year, SI celebrates its 40th anniversary with a gala event for its members on November 17 in Bern.
While Switzerland was among the pioneers in Computer Science research in Europe and Swiss companies were among the early adopters of information technology, it took until 1980 for universities and ETHs in Switzerland to establish dedicated degree programs in Computer Science for educating students in Informatics.
With these new programs in place, the need for an association which would primarily serve this new wave of IT professionals emerged.
In 1983, a group of engaged people from academia and industry founded SI, the "Schweizer Informatiker Gesellschaft / Société Suisse des Informaticiens / Società Svizzera degli Informatici" from the existing Swiss Chapter of the ACM. The goal of the new association was to serve as the primary association and representation for tertiary educated IT professionals. In its founding year, SI had around 300 members. A year later, the first SI Special Interest Group was established. It was SGAICO – Swiss Group for Artificial Intelligence and Cognitive Science, which still exists today. Two years later, DBTA, the SIG for database technology, followed.
Since its founding, SI has continued to be a mainstay of the IT in Switzerland and beyond, entering cooperation agreements with its sister associations in Germany and Austria, GI and OCG respectively, and through its membership in international organizations such as IFIP and CEPIS. As part of CEPIS, SI was integral in bringing the certification program of ECDL the "European Computer Driver's License" to Switzerland about twenty years ago. In the meantime, ECDL has evolved to the European/International Certificate for Digital Literacy (ECDL/ICDDL). SI also strives to innovate and protect the IT profession with our own certificates, the SI Professional and the IT Expert SI initiative.
SI also promotes education for IT professionals and exchange of knowledge among them through its special interest groups. SIRA, the Swiss Informatics Research Association, which unites the IT professors and lecturers at Swiss universities, is also an organization under the umbrella of SI.
We will celebrate the 40th anniversary of SI with a symposium and a gala dinner on November 17. 2023 at Hotel Schweizerhof in Bern. We cordially invite all SI members to attend this event. Participation is free for members, but registration is required. At the symposium, we will have two keynotes and a panel: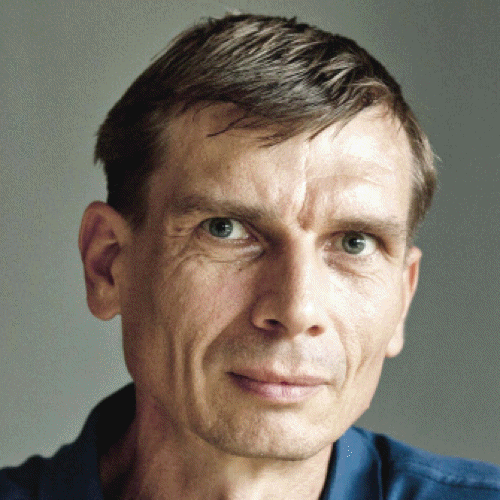 Dr. Pierre-Yves Burgi from the University of Geneva will lead us into the topic of "DNA as Data Storage". Storing data in DNA is a concept that dates back to the 1950s. In an experiment in 1988, researchers were able to insert 35 bits which represented the pixels of an image into the DNA of a bacterium. The technology has accelerated in recent years, reaching 200 MB in 2018 using in vitro synthetic DNA. This new science, which goes beyond genomics, relies on the mathematical theory of communication to ensure the restitution of information subject to the randomness of chemical processes, which can introduce error rates of up to 20%. How to automate all stages of DNA synthesis, preservation and sequencing will be explored through the European "DNA Microfactory for Autonomous Archiving" (DNAMIC) project, which brings together teams from five countries with skills in algorithmics, genomics, microfluidics and mechatronics, and which is due to get underway this autumn.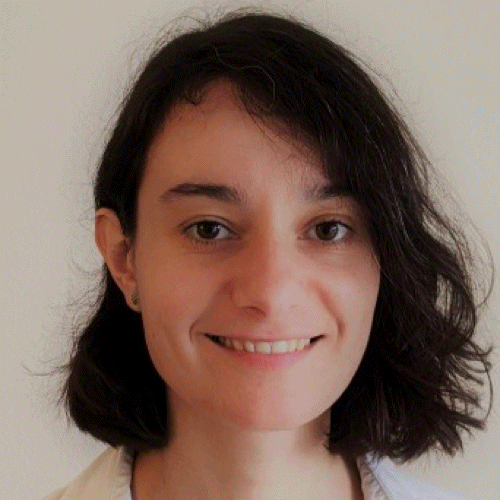 For our second presentation, Dr. Sonia Duc, who is a security consultant at Adnovum and studied at EPFL, will delve into "Post-Quantum Cryptography" (PQC) with us. Cryptography plays a crucial role in securing and ensuring the confidentiality of digital communication and data. The concept of quantum computers poses a major threat, as most of the public-key cryptographic algorithms can be easily broken by it. The efforts of post-quantum cryptography involve actively crafting and constructing the means to safeguard critical data and systems against potential breaches facilitated by quantum computers. Though building a robust quantum computer may be a long journey, it is the responsibility of every industry player to be aware, be prepared and adhere to the cryptographic standards. Migrating to PQC is a complex process which requires strategy and careful planning on the part of affected organizations.
Finally, the panel discussion on the topic of "The Future of Computer Science" will feature representatives from politics, academia and industry and explore the challenges and chances ahead of us. The rapid development of the last decades will only continue and it is on us as representatives of IT in Switzerland to lead the right discussions and take the right measures to keep on the right path.
We invite all our members and interested parties to join us on this day and to toast with us to another successful decade for SI and for the IT professionals in Switzerland!
Christian Schwab holds a Master of Arts in English from the University of Bern. He is a member of the SI office, taking care of marketing and social media support.